La Liga Unveils 2023/24 Fixtures: Barcelona vs. Getafe Kicks off the Thrilling Season
La Liga has recently revealed the highly anticipated fixtures for the upcoming 2023/24 season, setting the stage for another thrilling battle among Spain's top football clubs.
The action-packed season is scheduled to commence on August 13, 2023, with defending champions Barcelona embarking on their title defense with an exciting away match against Getafe. Meanwhile, arch-rivals Real Madrid will square off against Real Betis in the opening round, promising an exhilarating start to the campaign.
One of the most eagerly awaited clashes of the season, the first El Clásico, is set to take place on October 29 at the Lluís Companys Olympic Stadium.
This highly charged encounter between Barcelona and Real Madrid never fails to ignite passions and captivate football fans worldwide. The intensity will reach its peak during the second meeting on April 21, 2024, as the iconic Bernabéu Stadium hosts the renowned fixture.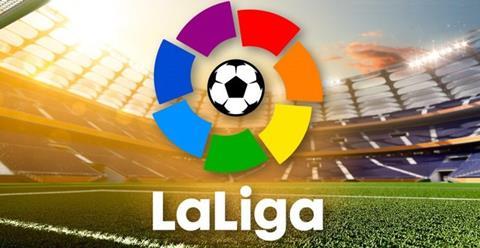 Let's take a closer look at the opening round fixtures, which are bound to set the tone for the rest of the enthralling season:
Almería vs Cádiz
Celta vs Valencia
Getafe vs Mallorca
Girona vs Granada
Osasuna vs Villarreal
Rayo Vallecano vs Athletic Club
Real Sociedad vs Atlético Madrid
Sevilla vs Barcelona
Real Madrid vs Betis
Las Palmas vs Alavés