Surprise Loss: Sheasham Coach Nyikadzino Speaks Out
Sheasham head coach John Nyikadzino has spoken out following his team's disappointing 4-0 loss to Dynamos on Sunday. The Construction Boys suffered their second Castle Lager Premiership defeat of the season, conceding the first two goals from their own defender Zivanai Chikwenhere before Frank Makarati added another before halftime. Emmanuel Paga's late goal sealed the victory for Dembare as the visitors succumbed to their first loss of the campaign.
Speaking after the match, Nyikadzino admitted that his team had a difficult encounter and that they were not at their best from the start.
"We were not in it from the first whistle," he said. "I'm very disappointed, especially with the way we conceded. We were making silly mistakes at the back."
The coach went on to congratulate Dynamos, saying they showed that they wanted the win more than his team did. He also acknowledged that he knew it was going to be a tough match, especially given Dynamos' current form. However, he admitted that he did not expect such a large scoreline.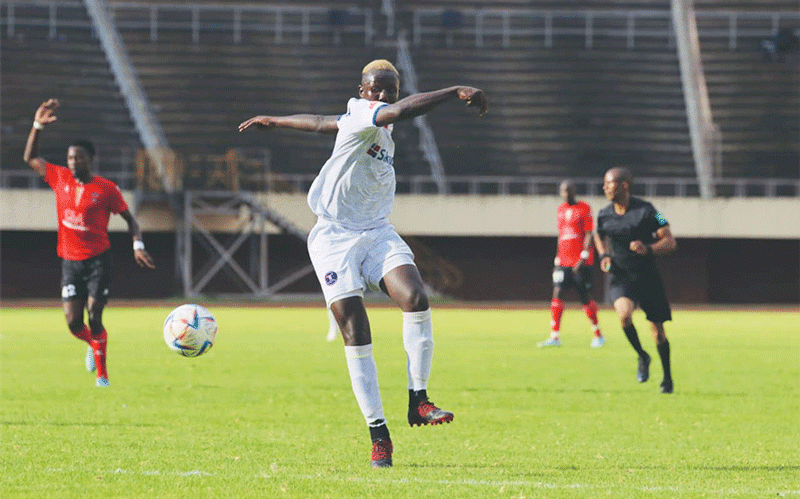 The result leaves Sheasham in 16th place with just a point, while Dynamos moved to the top of the table thanks to their superior goal difference.
This defeat will undoubtedly be a setback for Sheasham, but they still have plenty of time to turn things around in the Castle Lager Premiership. The team will need to focus on improving their performance and avoiding making mistakes at the back if they want to climb up the table and compete for the title.
For Dynamos, the win marks an impressive start to their campaign, and they will undoubtedly be looking to build on this success in the coming weeks. With their current form, they will be a tough team to beat and will be aiming to maintain their position at the top of the table.
In conclusion, Nyikadzino's admission that he was not expecting such a large defeat highlights the importance of preparation and focus in football. Sheasham will need to work hard to address their mistakes and improve their performance in the coming matches if they want to climb up the table. Meanwhile, Dynamos' impressive start to the season will undoubtedly make them a team to watch in the coming weeks.